Pastor Ryan Marks
Brother Ryan Marks became the bivocational pastor of Emmanuel on September 29th, 2019.
Ryan knew that his sin deserved Hell and as a young boy, asked the Lord Jesus Christ to forgive Him. It was not until He was about 12 years old that he came to understand that the Lord called Him to more than just forgiveness of His sin. Jesus came so that all who come to Him are not only forgiven but have a personal relationship with Him. About the age of 15, the Lord called Ryan to ministry and began throwing open unsolicited opportunities to preach. Since that time, Ryan has served in various forms of ministry but has a particular heart for the local church and equipping Believers through teaching the Word of God. He earned a B.A. in Communications from Thomas Edison University and an M.A. in Theological Studies from Liberty University.
---
---
Deacon – Jack Carter (636-208-2608)
---
---
Deacon – Ken Bieser (314-504-1638)
---
Secretary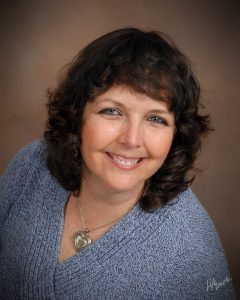 Jennifer Akers. She helps to keep the church records organized and help with information about our church and food pantry. She can be contacted through our church office during the hours from 9:00 a.m. – 3:00 p.m. (636-586-6300)
---
Music Leader
Carol Sanguinette-How is in charge of music. Not only does she lead the hymns/praise songs on Sunday. She puts together the music night every month.
sanghow@yahoo.com
---
Food Director – no picture
Darlena Moser is the director of our food ministry. Our food give away is the Thursday before the 2nd Friday and Friday of each month. Check out dates and times under our food ministry tab or church bulletin.
---
---